Anguilla's Pristine Hideaways
Kick back at the luxurious oceanfront Sonesta Beach Resort or explore an underwater archeological site or just play around on the beautiful beaches.
By Larry Larsen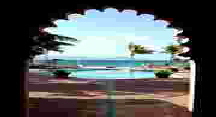 Throughout the warm Caribbean and Atlantic waters to the south of Florida lie some of the best island resort destinations in the world. It's impossible to visit them all, but I am fortunate enough to get around to some of the very best sun -drenched spots. I look for abundant water activities including diving or fishing when I go anywhere in the tropics, and I look for a beautiful, affordable resort offering a great ambiance and a variety of amenities that allow a visitor the option to participate or not.
Locals call Anguilla (pronounced "Ann-gwil-ah") one of the Caribbean's best-kept secrets. The 35-square mile island is, and so is the luxurious Sonesta Beach Resort and Villas. I've stayed at other upscale Sonesta resorts before, and I have not been disappointed. This one with its great open-air Casablanca Grill and Moroccan-style bar overlooking the pool and beach and the beachfront Restaurant ICI with melt-in-your-mouth fare from the sea would satisfy anyone's palette. The resort's pristine beach is on the south shore of Anguilla and normally receptive to a cooling, onshore breeze. From either restaurant, the beach or the palm-lined pool, and from the balconies of most of the 94 spacious rooms and villas, guests have a mountain view. That's right. St. Martin is just 9 miles away.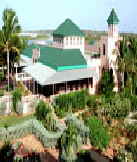 Keyhole arches, fountains, handcrafted mosaics and 50 acres of tropical beachfront with swaying palms jutting skyward from lush landscaping give the exclusive resort a unique Middle-Eastern "Casablanca" design. There is plenty of watersports at the Sonesta including swimming, windsurfing, snorkeling, hobi-cat sailing, kayaking, and of course drying off in one of the beachfront hammocks. If those activities aren't adventurous enough, grab your oxygen tank and regulator.
The Lost Galleon of Anguilla "Jones"
Dive packages at the resort with trips to the wreck of El Buen Consejo, an 18th century Spanish galleon, certainly caught my eye. While there are several sunken ships to dive around the island, the most unique is through a co-operative program that Sonesta has with Shoal Bay Scuba. Michel Faligant is the divemaster and chief "custodian" of the El Buen Consejo, which is perhaps the world's only Underwater Archaeological Preserve. Designated as such by the Government of Anguilla in 1997, it is protected, yet available for public enjoyment through the specific, controlled dive program.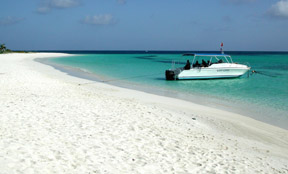 The ship ran aground just north of the tip of Anguilla in July of 1972 and it was pushed shoreward with each wave, splitting and tearing up the vessel. The wreck was discovered only in 1986 by Anguillian resident "Bull" Bryan and kept a secret until 1997. It was opened for limited public diving in 1999. Most of the 990-ton Spanish Crown vessel has disintegrated, but artifacts remain on the site for limited-size dive groups to enjoy. Cannon balls, large canons, a fifteen-foot anchor, pottery shards and bronze devotional medals and coins are scattered around the floor of the wreckage.

The actual dive site is approximately 100 yards off shore and reaches only a 30-foot depth. As a result, novice divers can easily participate in the "research" activity. Called Stoney Bay Marine Park, it is protected by security measures from wayward divers. The government and Shoal Bay Scuba are adamant about protecting the unique natural and cultural resource, as they should be.

It is the only site I have been able to openly see gold medallions resting on the ocean floor, pick them up for examination and then put them back in their original location. The concentration of yet-to-be-restored artifacts encompassed in coral, sand, minerals and ocean sediments are seemingly everywhere within a couple hundred feet of bottom. Their value on the ocean floor as part of a museum and archaeological site may be beyond that if brought topside. "Take only pictures, leave only bubbles" is the obvious attitude for such a unique treasure!

Island "In-Activities"
The 16-mile long, 3-mile wide island of Anguilla is known for its 33 beautiful beaches, eclectic dining and as a getaway spot for those looking for privacy, luxury, sun and waves. The most northerly of the Leeward Islands is located about one hour east of Puerto Rico by air. It boasts low humidity, refreshing trade winds and relatively clear waters. Protected by a series of reefs and 7 islands and cays, there are numerous white, powder sand areas around the island.
Other than "beaching" and water sports, there isn't too much to do on the island. And why should there be? To escape the stress of the daily grind, Anguilla is hard to top.
One water sports activity to enjoy on the island is parasailing over the brilliant white sands and iridescent blue waters of Shoal Bay. Brave souls ride 400 to 600 feet above the beach under a colorful sail. A new attraction on Anguilla is Dolphin Fantaseas Lagoon at Meads Bay where visitors can swim with the bottlenose dolphins . They offer several different levels of interactive programs for visitors that range in price from $20 to $250.
A culinary highlight to an island tour is a stop at Scilly Cay where visitors can fill up on barbecued lobster, Anguillian crayfish and chicken. That's all that is on their mouth-watering menu, except for the potent rum punch and other drinks. The open-air tiki huts and garden at Scilly Cay restaurant are only accessible by boat from the fishing port of Island Harbour. Just wave toward the island from the shoreside dock and a launch will come to escort you over to one of the Caribbean's most renowned beach bars.
For a hint of Morocco first class, check out the luxurious Sonesta Beach Resort and Villas. It really is a fabulous oasis on the edge of an arid, sandy island. Excellent service, food and facilities in a comfortable, upscale atmosphere easily qualify this resort as one of my favorites.
Editor's Note: For further information on the excellent accommodations, contact the Sonesta Beach Resort & Villas Anguilla, Rendezvous Bay West, P.O. Box 444, Anguilla, British West Indies, phone (264) 497-6999 or email at sonesta@anguillanet.com. For information on the island and its beaches, contact the Anguilla tourist Board at phone (800) 553-4939 or email atbtour@anguillanet.com. For more information on El Buen Consejo Underwater Archaeological Preserve, contact Michel Faligant at Shoal Bay Scuba & Watersports, phone (264) 497-4371 or email sbscuba@anguillanet.com. Click if you want help with lodging or flights.