Domestic Destinations Articles
Western States & Alaska MidAtlantic/South Florida
INTERNATIONAL DESTINATIONS ARTICLES
Central/South America & Canada Asia & Pacific Europe

Alaska's Aleutian Mountain Lakes Fly-Out - The weather was nasty. A very low cloud ceiling, heavy fog and light rain had caused those anglers...>> READ IT!



Nenana Cabin in the North Alaska Woods - Primitive camping in Alaska has always been on my wish list. In this case, after our grayling fishing trip, ...>> READ IT!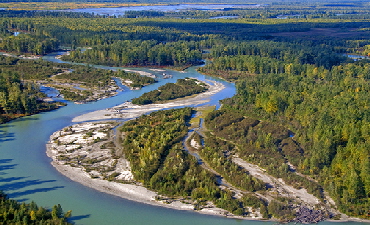 Flight seeing Over Denali - Many visitors to Alaska probably bypass taking a flight seeing tour. They can be expensive, especially for two or more...>> READ IT!

The Kenai "Krawl" - Alaska's Best Fishing - Early on a cold September morning, Guide Tyler Gottfredson launched his wide-body driftboat ...>>READ IT!

Wild Willow River Wading - The strike indicator paused in the current and then dipped when the fish sucked in my artificial salmon egg. I again set...>>READ IT!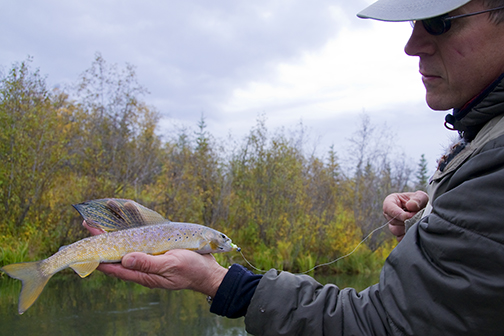 Nenana River Grayling & Salmon - A light frost clung to the grass clumps beside the road as we headed for the launch ramp just one mile away from...>>READ IT!
Chena Hot Springs Resort - An Oasis in Northern Alaska - You really have to know how to get to this "oasis of comfort" but once you arrive, Chena...READ IT!
Dude Ranch Vacation at the Bar Lazy J Ranch - When I was a little girl, my favorite dress -up was as a cowgirl. I had the complete outfit, hat, boots, skirt, even the cap guns.... READ IT!

Grand County, CO Lives up to Its Name The traffic jam was created by the sight of a large moose quietly munching away a mere 40 feet from the road, totally oblivious to the havoc around him. We readied our camera...>> READ IT!

Summer Time in Winter Park, Colorado - At 9,000 feet, it takes most southerners a few days to get acclimated. But no matter your age, you will want to visit the Winter Park Resort area...>> READ IT!

Colorado River Trout Fishing - by Larry Larsen. "Keep your rod tip high," my guide laughed as I stumbled backward on the rocks after my hook set. With the sweep of the rod, I had 20 inches of rainbow heading downstream...>> READ IT!

Overlooked Canyon Smallies by Larry Larsen. The beautiful Grande Ronde Canyon is one of the West's best steelhead stretches, but there's a little-known fishery that few locals will share...>> READ IT!

Rafting Canyon Country by Lilliam and Larry Larsen. Cruising the Canyons in Utah by whitewater raft is one way to get away from it all. It's an adventure...>> READ IT!

Mid-Atlantic/Southern States
Alabama Photo Essay - A reminder about some of the beautiful locations of this Southern State...>>READ IT!
Grand Strand Adventure Round- World class golf is what attracts many visitors to the Myrtle Beach area, popularly known as the Grand Strand. The "Strand" stretches from...READ IT!
Snowshoe Mountain Golf - a "Raven" Experience - by Lilliam Larsen. I have never lost a ball on every hole when playing a golf course. Never! And it's very seldom that I want to play the same golf course twice in a row.>> READ IT!
Whitewater Class - West Virginia Smallmouth - Larry & Lilliam Larsen. West Virginia's rivers offer a variety of fish in abundance. The hard-fighting smallmouth bass finds prime habitat in the rock ledges and structured banks of the New River...>> READ IT!
Mountain Lakes, Caves, Rivers and Beauty Unsurpassed by Larry Larsen. Northern Alabama is called "picture perfect" for a reason. Lying at the southern end of the Appalachian Mountain Range, its rocky peaks, wooded bluffs... >> READ IT!
Picking a Saltwater Guide or Charter Captain - by Larry Larsen. Most outdoor enthusiasts traveling the country and world want to find the top saltwater guide, outfitter or charter captain. But, just how do you do that. >> READ IT!
Louisiana's Bayou Basin Sac-a-lait by Larry Larsen. Two twitches of the rod tip was all it took for a pan-size crappie to tug back. The small bobber disappeared into the stained swamp water and the wispy rod bent into a hook-shape. >> READ IT!
Beach Nesting Turtle Watch - M. Timothy O'Keefe. Because sea turtles are endangered or threatened species, people taking part in organized turtle watches in the United States are subject to various federal and state laws....>> READ IT!



Lake Ouchita's Creek Channel Challenge - Larry Larsen. To find a pattern for bass in the fall, you will want to stay close to deep water," guide Chris Elder noted as he moved to the bow trolling motor. "That's when shad move up... >> READ IT!

The Renovated Innisbrook Salamander Resort- We are always happy to check out beautiful and challenging golf courses and the Copperhead at Innisbrook...>> READ IT!

Sarasota & Her Islands - When you travel to as many as far away places as we do, it's easy to forget that some of the most beautiful and enjoyable...>>READ IT

Outback Fish in Osceola's Backyard - Check out the strong fighting barramundi imported from Australia and currently available to central Florida anglers...>> READ T!

Palm Beach Wild - I knew that I might be in for a tough day when I awoke to a howling 25 mph wind...>>READ IT!
Sunshine Trails - There is no better way to enjoy your horse than to take him on a tour of Florida's horse trails...>>READ IT!

Hyatt Regency Grand Cypress - New mega resorts have been built in Orlando, past few years, so you would think that it may be difficult to pick the one offering the best value for the money. Re-visiting the Hyatt Regency Grand Cypress...>> READ IT!
Ocean Walk Village is Daytona's New Fun Spot - Henry Flagler's railroad created a new destination for tourists...and 86 years later, the Ocean Walk Village on Daytona Beach is an excellent example of the best that a vacation destination can offer....>>READ IT!

Florida is One Long Beach. There's no doubt that easy access to a sunny beach is the reason why the Sunshine State is so popular. There's a beach no further than 65 miles from any major city and with its own personality ...>> READ IT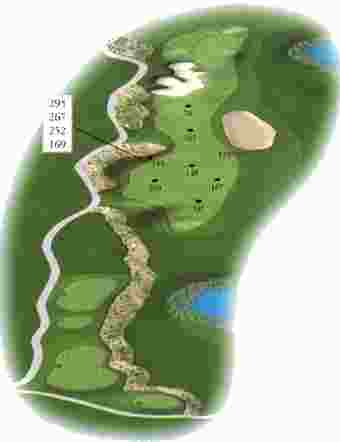 Champions Gate - New Golf Destination Yes, we knew our golf game left a lot to be desired. Triple digit scores always generate excuses. That's why it was time for a joint "intervention". Yes, we both realized we needed to break bad habits... >> READ IT!

Island Hopping Without a Passport Whether you are interested in fishing, boating or kayaking, playing in the Gulf, canoeing through mangroves, or in the manatee awareness program or the sea turtle program... >> READ IT!

An Adventuresome Orlando Resort You Must Experience Seldom is an Orlando resort an "Adventure", one that overloads your senses and overwhelms your memory bank. But the unique Gaylord Palms Resort in Kissimmee.... >> READ IT!

Florida's Overlooked Waters Have you ever arrived at the boat ramp on your favorite lake to find hundreds of rigs lined up to launch? It is obviously many other anglers' favorite waters as well. It may just be time to find some ... >> READ IT!
The Search for Pine Island Snook The area along the backside of Cayo Costa is swept by the tide, and that's where guide Larry Mendez, Bill Cork, and I were drifting our sardines. The six-inch long baitfish were frisky and that kind of action...>> READ IT!

Limestone Spring Belt Bass I am a bass nut, so several years ago, I decided to go after a Suwannee bass record. Looking through the "Official World Fresh Water Angling Records" booklet, I noted that most of the Suwannee bass... >> READ IT!

Bassin' Is The Orlando Attraction Lakes are everywhere in the Greater Orlando area. Some say there are about 2,000 lakes, ponds and potholes. Any air flight reveals the abundant water that pockmarks the town's real estate. >> READ IT!
On and Under Florida Waters More than 8,000 miles of relatively unpolluted coastline, Gulf Stream-swept clear waters, natural and artificial reefs, and a network of freshwater springs make Florida a land of opportunity for anglers... >> READ IT!

Search For Florida's Monster Trout Anybody can catch little trout. No matter where you drop your shrimp or jig in Southern inshore waters, there's always a little "speck" hanging around ready to gulp it. But catching big trout, "gators"... >> READ IT!
Manatee Crystal Clear Viewing Snorkeling in the cool spring waters of Florida's Crystal River, I could see a pair of mermaids straight ahead, resting on the bottom. One of them, needing a breath of air, glided silently upwards. >> READ IT!

St. Johns' Presentations Florida's St. Johns River is a mighty watershed that is loaded with big largemouth bass. There is no better place for testing natural bait strategies, and when it comes to fishing giant shiners for giant bass....>> READ IT!

South Florida's Big Lake - I pulled the bait free of the stalk and watched it plummet quickly out of sight below the bush...the line twitched and then jumped to the side as a bass bolted...>>READ IT!
Editors and Publishers: Content rights available; editorial/photos/assignments/consulting. Print publication rights of most of our articles in our current issue of Adventure Travel, and the Archives Section, domestic and international, and the photos on this web site, are available for purchase. Contact me for details.