The Renovated Innisbrook Salamander Resort
We are always happy to check out beautiful and challenging golf courses and the Copperhead at Innisbrook, a Salamander Golf & Spa Resort, is a favorite among PGA Tour professionals. The resort offers four great golf courses, but the Copperhead plays host to the world's greatest golfers during the annual PGA Tour Transitions Championship. It also allows high handicappers like us to experience the wonderful layout.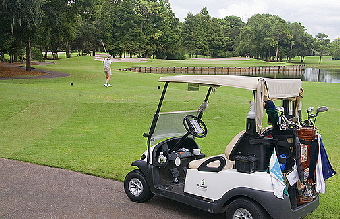 Tree-lined fairways and rolling terrain define the famous 7,300-yard Copperhead course, a lengthy challenge for even the longest hitters. The resort's surrounding lakes and ponds are home to abundant wildlife, including fox squirrels, bald eagles, alligators, herons, and many other types of water birds. With the fairways and greens mostly free of residences, the course provides the opportunity to enjoy golf the way nature intended.
There are 620 rooms and suites in Innisbrook's numerous low-rise lodges that are arranged in small clusters that blend into resort's 900 wooded acres. Such expansive nature is somewhat surprising near the hustle bustle of nearby Tampa Bay/Clearwater, but it is very welcome.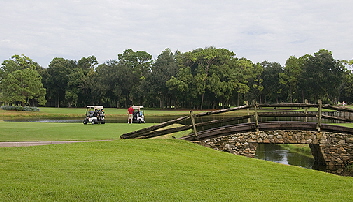 We arrived at Innisbrook Resort and Golf Club in Palm Harbor about 45 minutes before our tee time at Copperhead, and made our way to the clubhouse pro shop. We met the two guys being paired with us at our cart and inquired where they were from. John told us he lived 15 minutes away and Larry added that his house was about 20 minutes away. "Locals" very familiar with the course are always helpful to a couple playing the course for the first time.
"We play here all the time," John noted. "Even though we live just down the road, their golf packages with accommodations are just too difficult to pass up. We are playing 18 holes today, staying the night and playing 36 tomorrow!"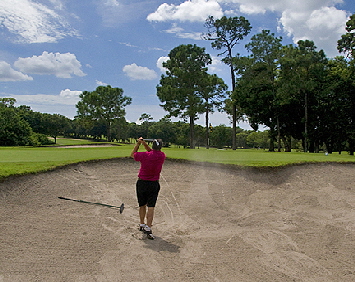 Now that's dedication on their part and great marketing on the part of the Innisbrook which has recently completed a multi-million renovation to the property. The changes show! Our villa accommodations included a king size bed with glass doors leading to the balcony. Bathroom amenities were plentiful, including the fluffy bathrobes for two. The fully-equipped kitchen made it easy to bring some snacks and drinks to have handy while we relaxed before and after our golf round. The oversized living room had a comfortable couch and plenty of stuffed chairs while the dining area easily could seat up to six people. Our balcony overlooked the golf course and provided beautiful scenery. There is also complimentary high-speed Internet access, as well as flat-panel TVs and iPod players for those times you are not on the links. A brand new full-service fitness room and spa, open also for membership, rounds off the recent additions to the resort.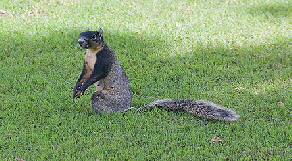 One should not miss the dining at Innisbrook. We decided to try dinner at the Market Salamander Grille and were amazed and pleasantly surprised at the superior quality of the meal. We ordered a shrimp cocktail, and those were the largest prawns we had seen in a long time. Larry ordered crab cakes which were completely filled with sumptuous crab meat and in our opinion, without peer. Lilliam's steak was as tender as we had ever tasted and again had to be rated top-notch. This excellent meal certainly helped to round off one of the most enjoyable resort experiences we are happy to recommend.
Innisbrook is located in Palm Harbor, just 30 minutes west of the Tampa International Airport. Specials and packages are ongoing and can be viewed at http://www.innisbrookgolfresort.com. Or call reservations at 727-942-2000.