"Will I need all of these balls?" I queried Brett, the PGA National Resort & Spa marketing director. He just smiled and then noted that we would be playing the Champion course less than two weeks after the Honda Classic had been held there. It is the most "renowned and challenging" of the five courses on the property. It also has three holes, the 15th, 16th and 17th, which are known as "The Bear Trap" and they were recently noted as being "one of the toughest stretches in golf" by USA TODAY.
Well, he was right. I gave up 3 to water, another 2 to the rough, and 3 to houses that hugged the fairway on several holes. I escaped the Bear Trap with just two balls left after losing two more there. The winds never let up and even my avid golfer friend Brett failed to break 90. I won't mention my score.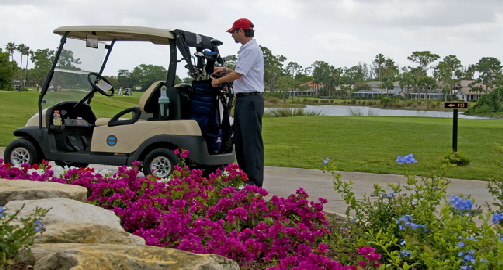 The PGA National's history is extensive, hosting more professional golf tournaments than any other resort in the country and serving as current home to the PGA Tour's Honda Classic. The 2,340 acre resort's five master-designed 18-hole courses include: "The Champ", The Palmer, The Haig, The Squire and The Estate. Two were designed by George and Tom Fazio, The Palmer was designed and just renovated by namesake Arnold Palmer, The Estate was designed by Karl Litten, and The Champion course was redesigned by Jack Nicklaus in 1990 and updated again in 2007 and 2008.
The prestigious golf destination's distinguished history includes thundering galleries of grand tournaments past, including the 1983 Ryder Cup, the 1987 PGA Championship, nearly two decades of the PGA Seniors' Tournament, and now the PGA Tour's annual Honda Classic. The history continues with new owners in 2006 having launched a resort rebirth that is committed to "creating championship experiences" and making PGA National the best golf destination in Florida. To do so, management embarked on more than $65 million in resort improvements.
PGA National Golf Academy Launched
Among the golf-related changes at the PGA National Resort & Spa is a new "PGA National Golf Academy", a first of its kind golf instruction partnership with two of the top golf instructors in the world, David Leadbetter and Dave Pelz. The two esteemed leaders in improving the golf game of professionals and amateurs alike have both opened schools on the grounds of the 2,340 acre resort complex.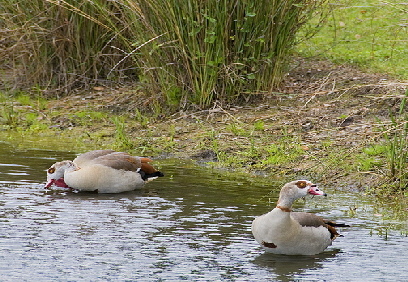 "PGA National is the first location to be home to both of these elite instructional programs," certified instructor Donny Lee told me. "We have one, two and three day programs for both the Dave Pelz Scoring Game School and David Leadbetter Golf Academy, and our programs are available to individuals, groups and corporations, accommodating both resort guests and non-guests."
David Leadbetter, known as the "Father of the Modern Golf Swing", has taught some of the greatest players in the world including Ernie Els, Nick Price and Greg Norman. With the first Academy opened in 1983, the David Leadbetter Golf Academy now provides amateur golfers access to world-class instruction in 13 countries around the globe. Dave Pelz, the world's foremost authority on the short game and putting, is relied upon by top playing professionals including Phil Mickelson and Vijay Singh . The Pelz curriculum focuses strictly on what Dave defines as "The Scoring Game," those shots inside of 100 yards from the hole.
Also new at the PGA National Golf Academy are the Hot Stix Golf Performance Center, a golf simulator and an extensive pro shop. Hot Stix Golf, the golf industry's leading independent custom club fitting and equipment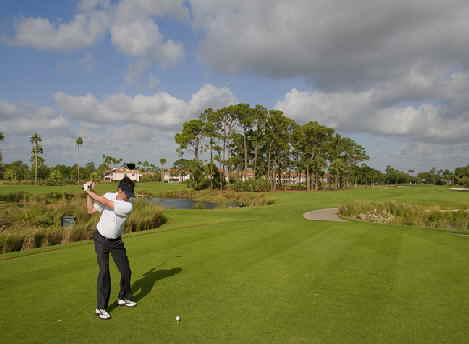 testing lab, has opened a state-of-the-art, club-fitting facility at the resort . This new permanent location will provide Hot Stix Golf's proprietary Tour-Level golf club fitting services to the guests of the PGA National Resort & Spa as well as Floridians residing near or visiting. The fitting sessions will take place on the resort's outdoor practice tee allowing the professional club fitters to examine ball flight from launch to landing.
Resort World Class
Opened in 1981, PGA National Resort &Spa's new improvements and facelift is a stunning South Florida vacation and meeting destination. The 381-room resort located in Palm Beach Gardens, a quarter of a mile west of the Florida Turnpike, now has a new contemporary front entrance and lobby, a lush new outdoor pool and pool-side Honda pavilion, new Ironwood Grille fine-dining restaurant and iBar, as well as enhanced public areas and landscaping and a new member's clubhouse.
The updated and expanded meeting facilities feature new furnishings, lighting, decor and wall-coverings. The complex includes a self-contained meeting complex of 23 individual meeting rooms, three ballrooms, an amphitheater and a wood-paneled executive board room totaling 39,000 square feet. The resort also boasts a 40,000-square-foot European Spa with 56 treatment areas and the exclusive "Waters of the World" outdoor mineral pools. The extensive 33,000-square-foot on-site Health and Racquet Club with 19 Har Tru tennis courts (11 lighted for night play) also offers sport specific evaluation and training, daily clinics, private lessons and a Pro Shop.
I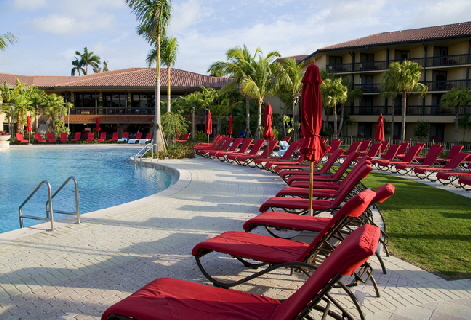 n all there are seven on-site restaurants and lounges, 381 spacious guestrooms, including 42 two-bedroom cottages each with a private terrace or balcony, flat screen television, wireless internet access, dual line telephones, MP3 compatible radios, honor bar, signature bathroom amenities, hairdryers, robes and on-command video service.
You'll also find a tournament-caliber croquet facility which provides enthusiasts with 4 professional croquet lawns, equipment rental, and both individual instruction and group clinics. Nine pools grace the resort in various locations. There is a zero-entry pool and kid's fun zone adjacent to the resort which is further enhanced by Wave, a new poolside bar and grill. You'll find almost everything to make for a very enjoyable vacation at this resort, even an abundance of golf balls!
Note: For more information on the golf options and reservations at the PGA National Resort and Spa, phone 800-633-9150 or visit their website at www.pgaresort.com . For general information about the Palm Beach County area, contact the Palm Beach County Convention and Visitors Bureau at 800-833-5733 or visit their website at www.palmbeachfl.com.